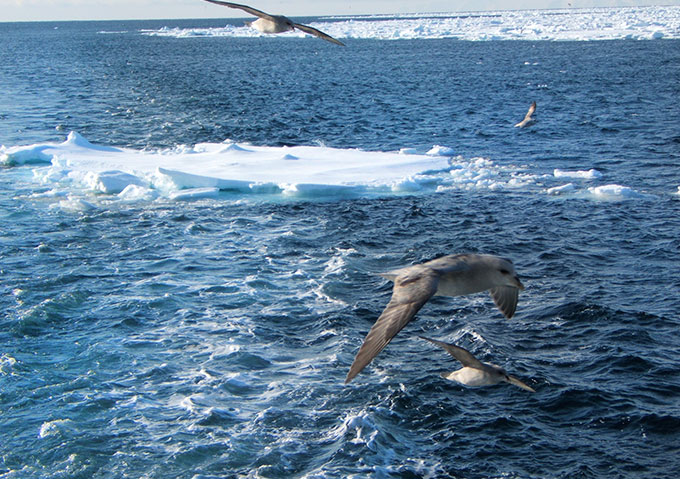 Projects: Marine Environments
This project group covers studies focused on assessing marine environments for a diverse group of clients including: local, state and federal government agencies and private clients such as the oil and gas industry, international mining corporations and insurance P&I clubs. Key projects in this area include the development of the first environmental sensitivity atlases for the Southwest coast of Vancouver Island in B.C., Beaufort Sea and Lancaster Sound in the Arctic. The basic methodologies developed in these works were subsequently used to guide the development of similar coastal atlases by the Government of Greenland. Related services include presenting expert testimony before environmental review boards and giving testimony in legal cases.
Mapping Sea Ice Overflood Using Remote Sensing from Smith Bay to Camden Bay

for the US Department of Interior, Minerals Management Service, Anchorage, 2009.
Dickins Associates worked together with Coastal Frontiers, AeroMetric, and the University of Alaska Fairbanks to develop a geodatabase of sea ice overflood for the period 1995 to 2007, for all the major rivers discharging into the Alaskan Beaufort Sea.  The study used historical satellite imagery (both visible and radar) and historical, industry-sponsored helicopter surveys to map overflood boundaries into a GIS together with existing databases on strudel drainage and scour contributed by BP.  The full report is available for download at http://www.boem.gov/BOEM-Newsroom/Library/Publications/2009/2009_017.aspx
MMS will use this data as part of the assessment of natural environmental risks to future oil gas developments in the nearshore coastal areas of the Alaskan Beaufort Sea.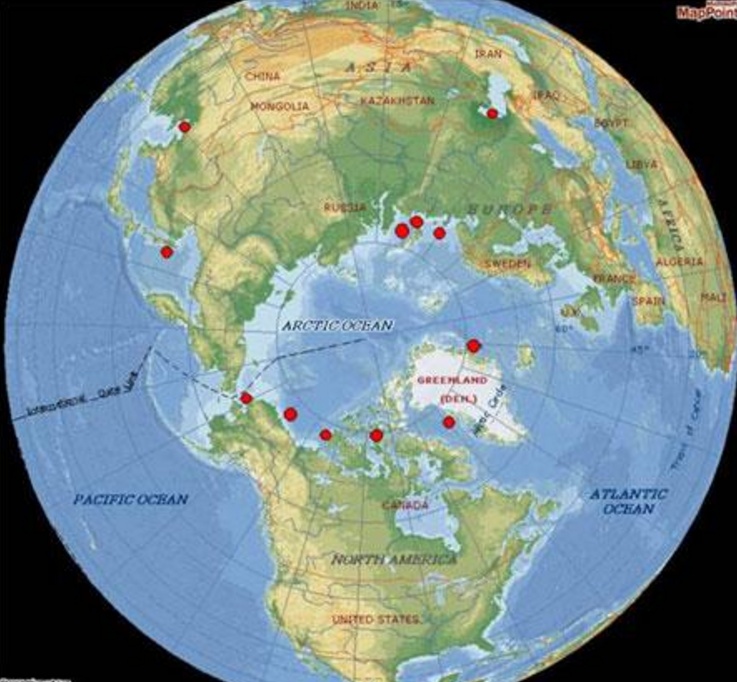 Arctic Knowledge Book
for the American Bureau of Shipping (ABS), 2008
In a joint project with Sandwell Engineers, Calgary, DF Dickins contributed to developing an Arctic Knowledge Book.  The book covers weather and ice conditions in 12 different regions from the Chinese Bohai Gulf to the Caspian Sea, including the Russian Arctic Coast.  Dickins prepared specific chapters covering environmental issues associated with oil spill response and potential changes to ice regimes as a result of climate change.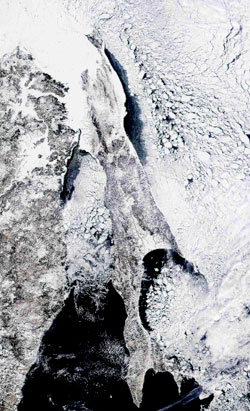 NASA MODIS satellite image, March 17, 2002, showing late winter ice conditions around Sakhalin Island and in the Northern Sea of Okhotsk along the Russian mainland coast.
Analysis of Sakhalin Ice Conditions and Related Drilling Seasons

for Norwegian Hull Club 2007
Dickins developed a new graphical dataset based on ice charts covering the period 1995-2006. The data was used by the insurers to assess the risk of ice damage to exploration rigs in different areas around Sakhalin Island.  The client made extensive use of this report and found the presentation especially valuable in assigning realistic risk premiums.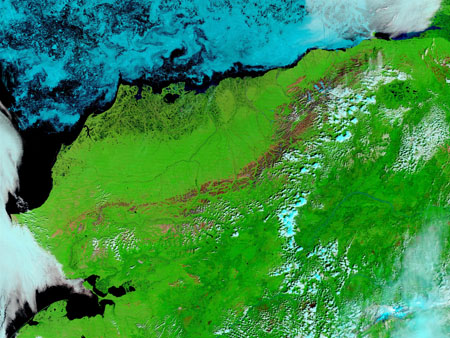 MODIS image showing ice off the Alaskan North Coast on July 29, 2002 (NASA)
North Slope Nearshore and Offshore Breakup Study, Literature Search and Analysis of Conditions and Dates

With OASIS Environmental for the Alaska Department of Environmental Conservation (ADEC) Anchorage – delivered June 2006
Working with OASIS Environmental, DF Dickins developed a new ice database utilizing the 30-year digital ice atlas compiled by the Canadian Ice Service, together with a comprehensive satellite archive of Landsat and NASA MODIS images. The study provides an analysis of Beaufort Sea ice conditions and dates associated with seasonal transitions at break-up and freeze-up.  The study area spans the entire Alaskan North Coast from Point Barrow to the US/Canada. The database can be used to generate tables of recommended dates when oil spill response activities can safely take place on solid fast ice.  A report summary is available at www.dec.state.ak.us/spar/ipp/docs/IceTOC.pdf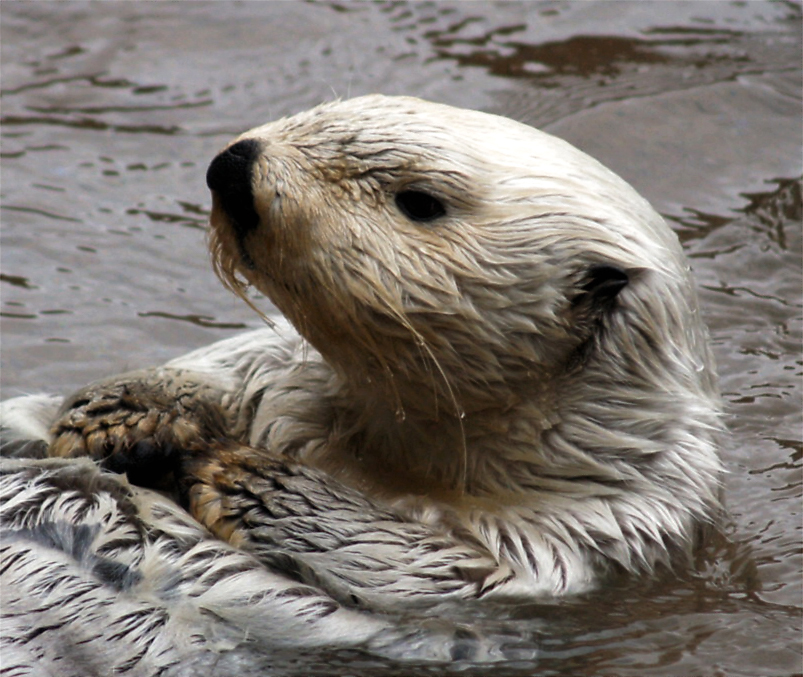 Underwater Noise Impacts

for East Aleutians Borough, 2002
Dickins was contracted to prepare a technical paper summarizing the expected impacts of hovercraft-induced underwater sound levels on marine mammals in the Cold Bay, Aleutians area.