David Dickins played a key role in organizing and chairing six international conferences on arctic oil spills and transportation. He also serves as theme leader or session chair at major conferences such as the Arctic Technology Conferences, 2015 and 2016.
ATC Arctic Technology Conference 2016, St. John's Newfoundland
In his capacity as advisor to the Chevron Arctic Center, David Dickins is serving as the Theme Leader and chair of the technical papers session dealing with Regulatory Environment and Social Responsibility.
ATC Arctic Technology Conference 2015, Bella Center, Copenhagen
David Dickins chaired sessions dealing with Health Safety and Environment, and Oil Spill Response, and participated in a panel discussion on Arctic Technology. He was co-author on a paper presented by John Bradford of Boise State University.
Arctic Oil Spill Conference
Organized by ibc Energy, Hilton London Paddington Hotel, October 4-5, 2011. Paper entitled "The Behaviour of Offshore Oil Spills in the Arctic and the Implications for Response". David Dickins co-chaired this conference with Steve Potter of SL Ross Environmental Research.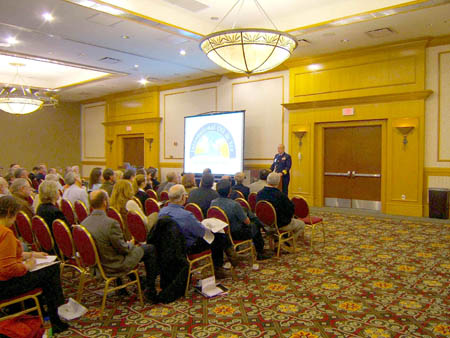 Second International Oil & Ice Workshop
October 10 / 11, 2007 Anchorage, Alaska
Organized by: S.L. Ross Environmental Research & DF Dickins Associates
This event was a great success, with over 270 participants and extensive coverage in the local press and TV news. Opening remarks were delivered by Frances Ulmer – Chancellor of the University of Alaska; Randall Luthi – new Director of the US Minerals Management Service; and Rear Admiral Arthur Brooks – Commander of the 17th Coast Guard District Alaska. Lawson Brigham, Deputy Director of the US Arctic Research Commission gave a timely dinner presentation on the changing marine access across the top of the world related to global warming. Comments from participants ranged from "excellent" and "first-class" to "one of the best conferences of its kind!"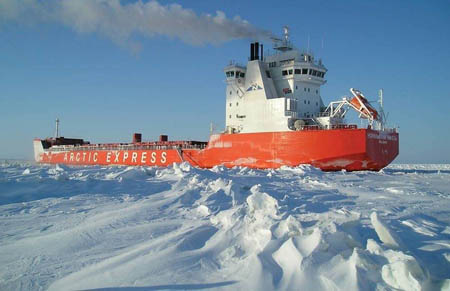 Workshop on the Future of Arctic Marine Navigation – San Francisco April 2007
David Dickins was invited to participate in a specialized three-day intensive workshop organized as part of the Arctic Marine Shipping Assessment under the auspices of the Arctic Council working group Protection of the Arctic Marine Environment (PAME).  This is an international effort involving three lead countries – Canada, Finland and the United States under the direction of Lawson Brigham, Deputy Director of the US Arctic Research Commission.  Participants included government agencies, academics, and representatives from the oil and marine shipping industry (e.g. Maersk and BP).  The goal of the workshop was to develop detailed and plausible scenarios describing the potential impacts of climate change on the future make-up of Arctic marine activities in American, Canadian, Norwegian and Russian waters.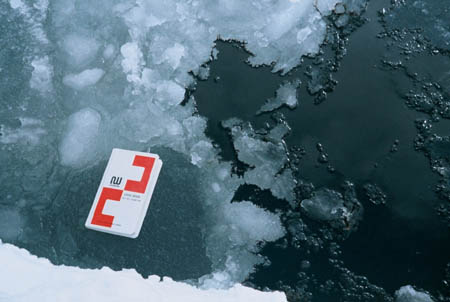 International Oil in Ice Workshop 2000, held in Anchorage April 2000
Sponsors included the United States Coast Guard, US Minerals Management Service, Norwegian Clean Seas (NOFO), ARCO, BP, and the Alaska Department of Environmental Conservation. David Dickins was contracted to develop a world-class technical program of 20 speakers and to facilitate and chair the two-day event. There were 300 participants from eight countries. The overwhelming consensus of all those present was that the event was the most effective and focused workshop ever on this topic. The purpose was to bring together the best researchers in the world with experience in arctic oil spills.www.mms.gov/tarprojects/354.htm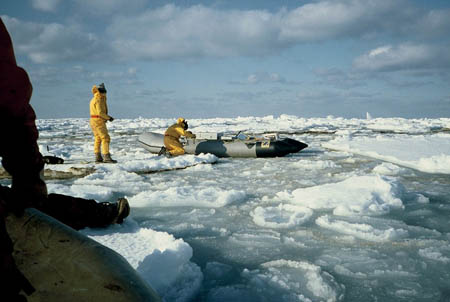 Conference on Oil Spill Response in Broken Ice held in March 1994 in Anchorage
Sponsors included Cook Inlet Spill Prevention and Response (CISPRI) and the United States Coast Guard. Dickins Associates organized and facilitated this conference, which attracted 180 delegates from Canada, Norway, Denmark, USA, and Germany. David Dickins participated in all aspects of the conference including developing the technical program and inviting speakers.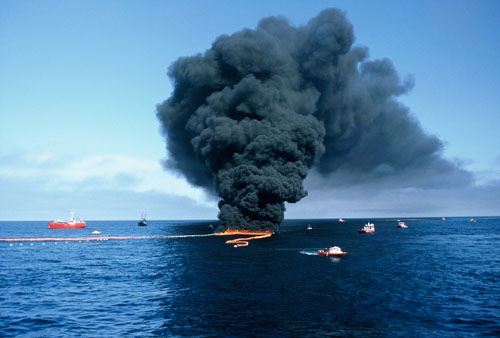 Photo: Environment Canada
In-Situ Burning Workshop held November 1991 in Anchorage
David Dickins acted as the facilitator of an international workshop sponsored by Alaska Clean Seas. Over 160 people from Canada, United States, and Norway assembled to discuss the technical, environmental, and social aspects of contained burning as a viable oil spill clean-up technique. Coming immediately after the Gulf War, the conference was able to make valuable use of experience gained with the Kuwait oil fires to ensure that human health issues are taken into account in future applications of in-situ burning.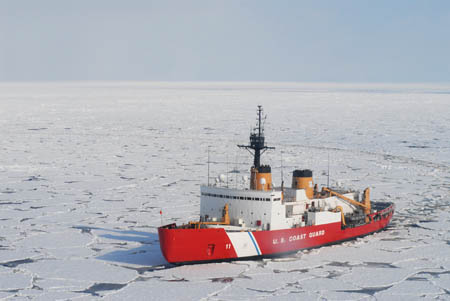 The International Polar Transportation Conference (IPTC 86)
This event was part of the 1986 World's Fair in Vancouver. Dickins Associates planned and carried out a highly successful conference that drew over 220 of the world's foremost experts on all aspects of transportation in Polar Regions. Delegates attended from Russia, UK, Japan, New Zealand, France, Norway, Denmark, Finland, Germany, Sweden, US and Canada. The company produced a 2-volume bound set of proceedings, which were distributed to participants and libraries around the world (Editor: A. Cassidy).